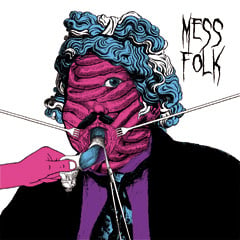 €

4.00 - On Sale
45 rpm - 7"
4 tracks
great artwork by Elzo (The Oh Sees/Magnetix/Jack Of Heart/Immaterial/Rayon Beach)
listen to it on our soundcloud :
http://soundcloud.com/plastic-spoons-records
If you wanna buy this record get it from the following distros and shops (worldwide) or on Discogs (http://www.discogs.com/label/Plastic+Spoons+Records ) :
Europe
UK : Rough Trade / Norman Records / Soft Power
Germany : X-Mist / P Trash / Kernkrach /
France : Born Bad / Abus Dangereux / Hands&Arms /Souffle Continu
Belgique : Rockerill Records
Italy : Hate Records .
Sweden : Art Or Arse / Push My Button
Americas
USA :Permanent Records / Slovenly / Insound / Kill Shaman / Dark Entries / Penpals Music / Florida's Dying / 80/81 /S-S Records .
Asia
Japan : Sonerecords / The Stone Records
Taiwan : Beethobear
En France disponible dans les boutiques suivantes :
Bordeaux : Total Heaven
Rennes : Blindspot
Lyon : Dangerhouse
Paris : Born Bad,Bimbo Tower, Pop Culture,Ground Zero,En Face,Souffle Continu,Les Boutiques Sonores,Vinyl Office,Gibert
review in SoundsXP :
"This is four short stabs of brilliant lo-fi punk rock from Sydney, Nova Scotia. It sounds like the New York punks of 30 years ago like the Heartbreakers, Ramones and Dictators, all grunge, grit and menace but with hooky songs. That raw power certainly fits the attack on suburban conformity in 'Modern Man' – 'do you love your god? Do you love your job?' - and the scratchy guitar solo in 'Damaged Babe'. Maybe the lyrics of 'Two Time' are a little tongue-in-cheek but it's not misogynistic (they might also have had a song titled 'I Beat My Woman Sometimes (And She Likes It)' but there's a deliberate snoot-cocking in their song titles generally). Punk rock was never subtle so just play this loud (easy) and enjoy (even easier)."
Plastic Spoons Records roster on Discogs :
http://www.discogs.com/label/Plastic+Spoons+Records