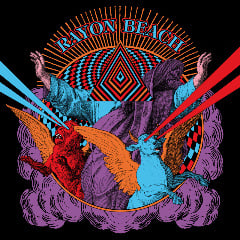 €

5.00 - On Sale
45 rpm / 7"
300 copies .
3 tracks.
and great Artwork by Elzo (thee oh sees/Immaterial/The Magnetix/Jack Of Heart/Mess Folk ...) !
listen to it on our soundcloud :
http://soundcloud.com/plastic-spoons-records
If you wanna buy this record get it from the following distros and shops (worldwide)
Europe
UK : Rough Trade / Norman Records / Soft Power
Germany : X-Mist / P Trash / Kernkrach /
France : Born Bad / Abus Dangereux / Hands&Arms /Souffle Continu
Belgique : Rockerill Records
Italy : Hate Records .
Sweden : Art Or Arse / Push My Button
Americas
USA :Permanent Records / Slovenly / Insound / Kill Shaman / Dark Entries / Penpals Music / Florida's Dying / 80/81 /S-S Records .
Asia
Japan : Sonerecords / The Stone Records
Taiwan : Beethobear
En France disponible dans les boutiques suivantes :
Bordeaux : Total Heaven
Rennes : Blindspot
Lyon : Dangerhouse
Paris : Born Bad,Bimbo Tower, Pop Culture,Ground Zero,En Face,Souffle Continu,Les Boutiques Sonores,Vinyl Office,Gibert
Here is what HOZAC has said (thanks a lot Todd !!!) about RAYON BEACH to introduce their first EP a couple of months ago :

"Rayon Beach are one of the most head-blasting, endorphin-rushing musical anomalies we've stumbled across in a while (...) . Located terrestrially in Austin, TX but borne of outer limits only imagined by acid casualties trying to find where Syd Barrett lives, Rayon Beach take us on an incredible ride through surreal sound-scapes and off-center arrangements, and pull it all together under a tight black umbrella, soaked in afterbirth and glowing like weird moon rocks. With aural slices so scrappy and inspirational, they effortlessly conjoin shards of obscure noise, not unlike the uncategorizable brilliance of The Deviants, Swell Maps, and The Soft Boys, in that inescapable running of the primal Pink Floyd nuance through the chainsaw-style state of mind (...)"

PLUS these great reviews !!!
review in "RAVEN SINGS THE BLUES" :
Following up a great HoZac EP with an even more ferocious single on the ever consistent Plastic Spoon Records, Rayon Beach bring more of their psych-addled garage to this single. It takes a certain amount
of panache to really meld psych and garage without sounding overly hippy and Rayon Beach seem to balance the buzz saw crunch and rumble with just the right amount of space scraping effects. If the first 12" felt like a primer, then these three songs sounds like the band really starting to hit their stride and they've certainly peaked my interest to see what the band brings next. -
review in "THE STYROFOAM DRONE" :
The boys of RAYON BEACH recently released a new 7″ from Plastic Spoons Records. It features their dizzying take on crunchy, energetic garage rock with an obvious lo-fi production and some slight nods to psych rock and punk on the other end.
A few places seem to be calling these guys psych as opposed to anything else. I don't know why that is, because there's little in their music to actually prove that. The most you could say is that it's subtle, stemming from the thick and heavy guitar chord blasts. Something a little easier to prove is that they play at a wildly frantic pace and this makes their music seem much less organized than it actually is. They have background effects that add much color to songs, and their use of repetition also helps keeps things interesting. Their fiery hooks are addicting and they do a great job roping you in right off the bat with "Death Rides a Horse". The closest thing you get to psych rock is that blazing guitar solo smack-dab in the middle – it hits like a ton of bricks and will most definitely keep your attention. Track two makes these guys sound more poppy than anything else, while "Sister Fever" is when most of the sound-deepening effects come into play. In the end these guys seem to have a firm grasp on their sound, and we should see a full-length soon enough via Hozac.

Plastic Spoons Records roster on Discogs :
http://www.discogs.com/label/Plastic+Spoons+Records