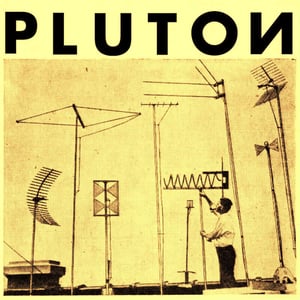 €

7.00 - On Sale
12" / maxi 45 rpm
6 tracks
Artwork by Baldo
Regular edition : 450 copies - a couple of copies left.
Limited Edition : 50 copies - silkcreened different cover , SOLD-OUT !
If you wanna buy this record get it from the following distros and shops (worldwide) or on Discogs (http://www.discogs.com/label/Plastic+Spoons+Records ) :
Europe
UK : Rough Trade / Norman Records / Soft Power
Germany : X-Mist / P Trash / Kernkrach /
France : Born Bad / Abus Dangereux / Hands&Arms /Souffle Continu
Belgique : Rockerill Records
Italy : Hate Records .
Sweden : Art Or Arse / Push My Button
Americas
USA :Permanent Records / Slovenly / Insound / Kill Shaman / Dark Entries / Penpals Music / Florida's Dying / 80/81 /S-S Records .
Asia
Japan : Sonerecords / The Stone Records
Taiwan : Beethobear
En France disponible dans les boutiques suivantes :
Bordeaux : Total Heaven
Rennes : Blindspot
Lyon : Dangerhouse
Paris : Born Bad,Bimbo Tower, Pop Culture,Ground Zero,En Face,Souffle Continu,Les Boutiques Sonores,Vinyl Office,Gibert
chronique de PLUTON dans Rock'n'Folk N° 518 (octobre 2010) :
"Trio francilien au son post punk proche de The Fall ou Cheveu , Pluton a fait forte impression récemment en première partie des Black Diamond Heavies à Paris.
Le groupe mené par FX des regrettés VOLT sort un EP (mini-album disent certains) sur le label parisien Plastic Spoons,en vinyle uniquement.
En six titres bien troussés (mention spéciale à "Self confident man" et "ain't on time" , Pluton se montre à la hauteur de nos attentes et s'affirme comme un des groupes français les plus enthousiasmants du moment.
Une belle promesse."
E. Delsart
listen to it on our soundcloud :
http://soundcloud.com/plastic-spoons-records
Plastic Spoons Records roster on Discogs :
http://www.discogs.com/label/Plastic+Spoons+Records